My Father's Garden is the Kingdom Builders analogy for cultivating our spiritual life in order to find more peace and joy. Walking through My Father's Garden helps to acknowledge what God wants to reveal to you, and there is no shortage on God's part on how he would like to reveal himself to you. Here you will learn to love yourself as God loves you and see yourself as God sees you.  

But life is not without obstacles to God's plan.  In the Garden, you will learn about the enemy who opposes truth and practice specific ways to bind and remove those influences.  You will discover intentional ways to cooperate with the Spirit in an expression of faith and increased trust in the name of Jesus.
In My Father's Garden, you will take steps to praise God for His goodness and faithfulness, renew your relationship with Jesus and renounce the ways unholy spirits may be affecting your life.  This is a path to personal deliverance.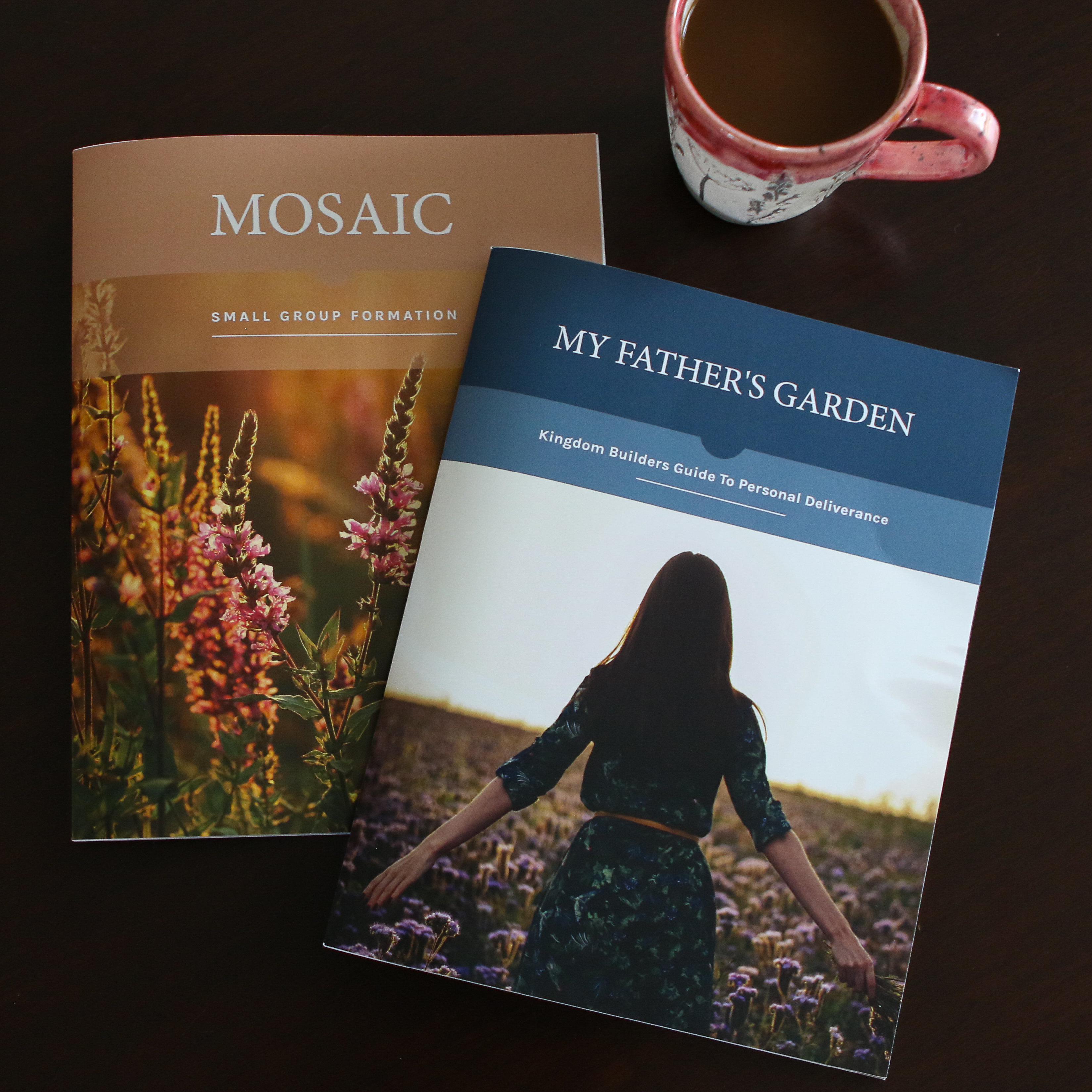 My Father's Garden is meant to be shared within a group of virtuous friendships.  We are made for community. Kingdom Builders encourages virtuous friendships and accountability through our Mosaic Small Groups. Mosaic: Formation  leads a small group of women through an authentic four-part discovery.  It is designed so that women of any comfort level can facilitate or participant in a small group and create a space for women to grow and discover the truth about God, herself and virtuous friendships.   A Mosaic Small Group begins with Mosaic: Formation and continues with My Father's Garden.
Kingdom Builders is including a copy of Mosaic: Formation with each purchase of My Father's Garden so you are able to see how simple it is to walk with other women in self-discovery, accountability, confidentiality and holy friendships.  
You can order a individual sets of each guide by clicking here.